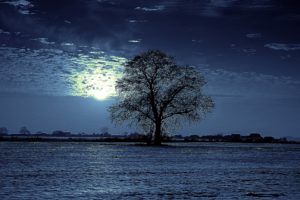 Today is the first day of Winter, the shortest day of the year, but also the beginning point of days lengthening. Daylight loss stops here and it will continue to grow every day until Summer 2018 turns it around in the other direction. On this day of new starts after a darkest point, I thought it best to talk about my new direction.
Nearly six months ago I wrote about leaving the job I had held for seven years and the career I had developed for thirty-five. These months have been an immense well-timed gift to me as they have provided me time to be present for my mother's final days and to help my father start his own new journey. I have had wonderful experiences that would never have been possible without this time. However, the ticking of the clock in the back of my mind always reminded me that this was an impermanent state, a "curious interregnum," as was stated in a book I read. There was another road out there, and I knew I had to find it. I participated in a few projects and considered several possible options, but by early November, I was fairly certain which direction held the most promise for me. I was fairly certain also that they were interested in me, and after a month of hopeful anxiety, I was offered and agreed to take a new job.
Begnning January 2, 2018, I will be working for a company called Catholic School Management. The company was originally founded in Connecticut, but has been recently purchased by Christian Brothers Services. I had know of CSM for many years, as they were working in my diocese when I first became Superintendent, though I was not aware of the corporate change. I had met and spoken to the original founder on multiple occasions through the years, so while I was exploring opportunities, I sent him an email like emails I had sent to other companies. While I received several positive responses to my inquiries, this was the only email from which I received the response, "Call me immediately!"
It turns out that in this transition to the new company, CSM was looking to add a full time executive. I was encouraged to send a letter that day. This letter led to steps too numerous and Byzantine to outline here, but at the end CSM and I decided that we were right for each other at this point in our histories. My position is currently called Chief Consultant, though relabling positions is in the future. Though any new position is less defined by the job description than by the first year of living it, I will have four main areas of duty 1) Field Work 2)Work with adjunct consultants across the country 3)Work on the management team 4)Writing for newsletters, etc. All of these are areas with which I am familiar, and many directions where my career has been heading for some time. Though there will be significant travel involved, I do not need to leave my beloved Southern California home base with so many people I love. On January 2, 2018, I will be flying to Chicago for orientation, and from there many new horizons await.
I smile at the number if people who confidently claim, "I never had the least worry about you." Did I? Well, I wouldn't be myself if I didn't worry, but I did feel that there was a direction to this whole process, and as the old days end their fading and the new days start to grow, I can't help but believe that I am exactly where I'm supposed to be.
As always, I welcome your comments.