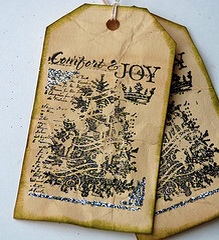 OK, took a week off after the 30 Blogposts of Summer slogfest, but I'm ready now to push on to the end of the year. Since I enjoy having an overarching theme, I'll call these December posts my Christmas list. The (as of yet indeterminate number) posts will talk about something I would like to see in the year (or years) ahead.
I've said it before here, but I love The Innovative Educator blog. Lisa Nielsen, who writes the blog is one of the most revolutionary thinkers in the area of education, particularly at the nexus of education and technology. What I like most about her blog and related Twitter posts is her ability to shout out what others a afraid to say. Her scalding criticism of the intransigence of the education establishment at the cost of authentic learning often shakes me (as deep within the belly of the beast of an education establishment) to the core. I often don't agree with her, and we have had more than one Twitterspat about an issue, but I am always better for having read her articles.
However, it is not her, but another story related in her blog last week. Under the title, "Microsoft big says stop doing 1:1 technology programs." I encourage you to read the entire article here, but the opening paragraph is as follows:
You might be surprised that when Anthony Salcito, VP of education for Microsoft speaks with educators around the world and asks them who's doing a 1:1 laptop program or 1:1 tablet program or 1:1 interactive whiteboard program, he tells those with their hands up :
"Stop doing that."
Obviously Mr. Salcito was not actually discouraging the implementation of 1:1 programs in schools. In fact, in the comments to the article, he suggested that the headline mischaracterized his position. He was using this statement as an attention grabber to move to his real point that students, not devices, should drive technology initiatives…and who could disagree with this?
I do.
Not to his premise, I agree that student learning should be the factor that leads all educational decisions. However, I disagree with two unstated assumptions of this presentation.
The first silent assumption is that educators as a whole are "gadget crazy," and that their decisions do not consider student learning, only new flashy toys. While I would be stupid to speak for the whole of my profession (and I'm sure they'd be equally happy that I not speak for them), I find this assumption to be insulting to those who are working hard to create authentic learning environments using technological resources. Mr. Salcito, most of these program you cavalierly dismiss were started with specific learning goals and strategies in mind, even the ones that didn't work.
The other assumption that pervades the world of education is that there is a clear and obvious right way to do this, that a study of student learning needs will yield the golden path (which he also suggests that he knows…somewhat humorous to have a MS exec talking about recognizing the clear path of the future). I don't have to go into my "15-20 years of messiness" tirade again, but the fact is that teachers and schools take steps based on what they see at the time, and what we see today is often not how tomorrow plays out. Lots of mistakes are going to be made…even from completely student-focused deciders…but those who wait to do the perfectly right thing will do nothing.
So my Christmas wish today is for gentleness and generosity when talking about this. Too many (including me at times) are quick to judge and criticize, instead of encourage. I know this is part of the game, to build up my plan by knocking down other plans, but we can't forget that our job is also to bring tidings of comfort and joy.
As always, I welcome your comments.
Image: 'Comfort & Joy' http://www.flickr.com/photos/33334577@N06/5119071651 Found on flickrcc.net