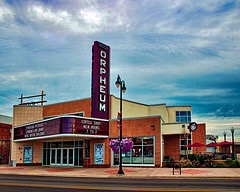 It is no surprise to anyone who knows me that I love giving talks and workshops for teachers and administrators. The ability to share with others while learning from people from all over the country has been a true revelation in this middle part of my life, and one which I hope will be continuing for years to come.
However, since most of my sessions are about Ed-tech, I am always worried about staying up to date. I looked over my list of talks earlier this spring and decided I had to retire two that simply were no longer relevant and not updatable. Even with the other talks I often need to do major revisions to reflect changes that take place between the original composition and delivery date (often between the time I'm asked to speak and the talk itself). I know that tech talks are bananas, with a very limited shelf life…and black spots appear almost immediately. If I am to keep this going, I will need a constant supply of new topics or new approaches to older material.
So I was very happy this week to light upon titles for two new workshops that I hope to offer later this year. A workshop has no reality for me until I think of the title, and I can't over-emphasize how important the title is. Often I'm speaking at places where the audience members have choices between several talks, and it is the title above all else that catches attention and draws traffic. Right now the key word is iPad. If I put this in a title, I know I'll get a good crowd (why I don't just call all my workshops "iPadding with iPads in the most iPaddy Way" I don't know). More than this, a title, often for the first time, encapsulates for me what I want to talk about and how I feel about it.
These two new titles came about within two days of each other, but in completely different ways. The first was something I said in conversation. I was talking with a colleague who is at the cutting edge of school progress about my need to develop something about blended learning (probably the iPad of the next couple of years). However, I want to think broader than just classroom blended models. I think entire schools will start blending traditional classroom attendance with a variety of external digital and other programs. "It's like there will be a double-blender," I said.
DING!
Coming the Fall: Life in the Double Blender: How Blended Classroom Instruction and Blended School Structures Will Define the Future of Education.
Then two days later I was speaking to a great speaker who was talking about bringing his faculty along with technology progress, an ongoing topic of challenge and discussion. At one point he said, "So most of them are coming along, kicking and streaming." Asked, he said that of course he meant screaming, and we both laughed.
DING!
Coming this Fall: Kicking and Streaming: Helping the Reluctant Educator to Move from Fear to Technological Proficiency.
I'll be very interested to see what I have to say about each of these.
As always, I welcome your comments.
Image: 'The Orpheum' http://www.flickr.com/photos/98019953@N00/6076604482 Found on flickrcc.net