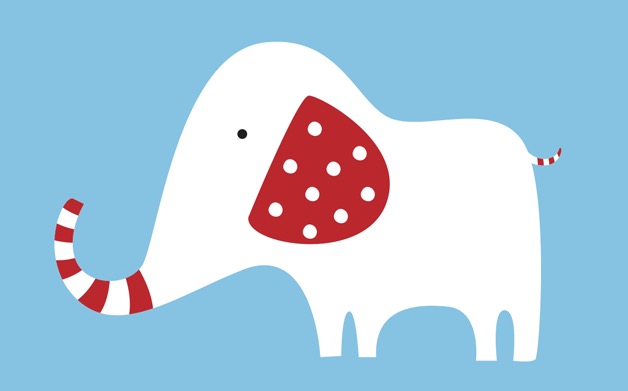 As I said in my post yesterday, I attended my favorite holiday part of the year last night. The house was beautiful, the conversation was flowing, and the food was delicious, but my favorite part of the evening was the white elephant gift exchange. I have participated in these activities at several parties and gave generally found them to be tedious and dull; however, this exchange with this group transcends these experiences and becomes something truly memorable.
The white elephant gift exchange is actually a hybrid of two traditions, the gifting of white elephants, useless objects around the house, and the yankee swap, a picking and trading gift game. However in most areas these two have become synonymous and combined. Even if the gifts are purchased and desirable, the game is still called "white elephant."
The yearly exchange at this party is fun and memorable because it has three elements crucial to a successful WEGE (White Elephant Gift Exchange). The first element is tradition, lots of stories about past years' gifts and recipients, yearly arguments about the rules, and certain players known for their ruthlessness. The second element of success are gifts that balance strangeness and wit. It's fine to put a used horseshoe in a gift bag, but unless there is a story attached, the gift (whether found or purchased) falls flat. The final element of success is controversy. If there are no arguments, brutal steals, and general poor behavior, then there is nothing to remember or laugh about next year. This year we had one recipient of a very nice present actually leave the party and go home to protect his find. This morning Facebook is overwhelmed with discussion, real and facetious.
With these elements the WEGE can become, not a lengthy experiment in tedium.
As always, I welcome your opinions.