Saturday, 19. December 2015 5:38 | Author:admin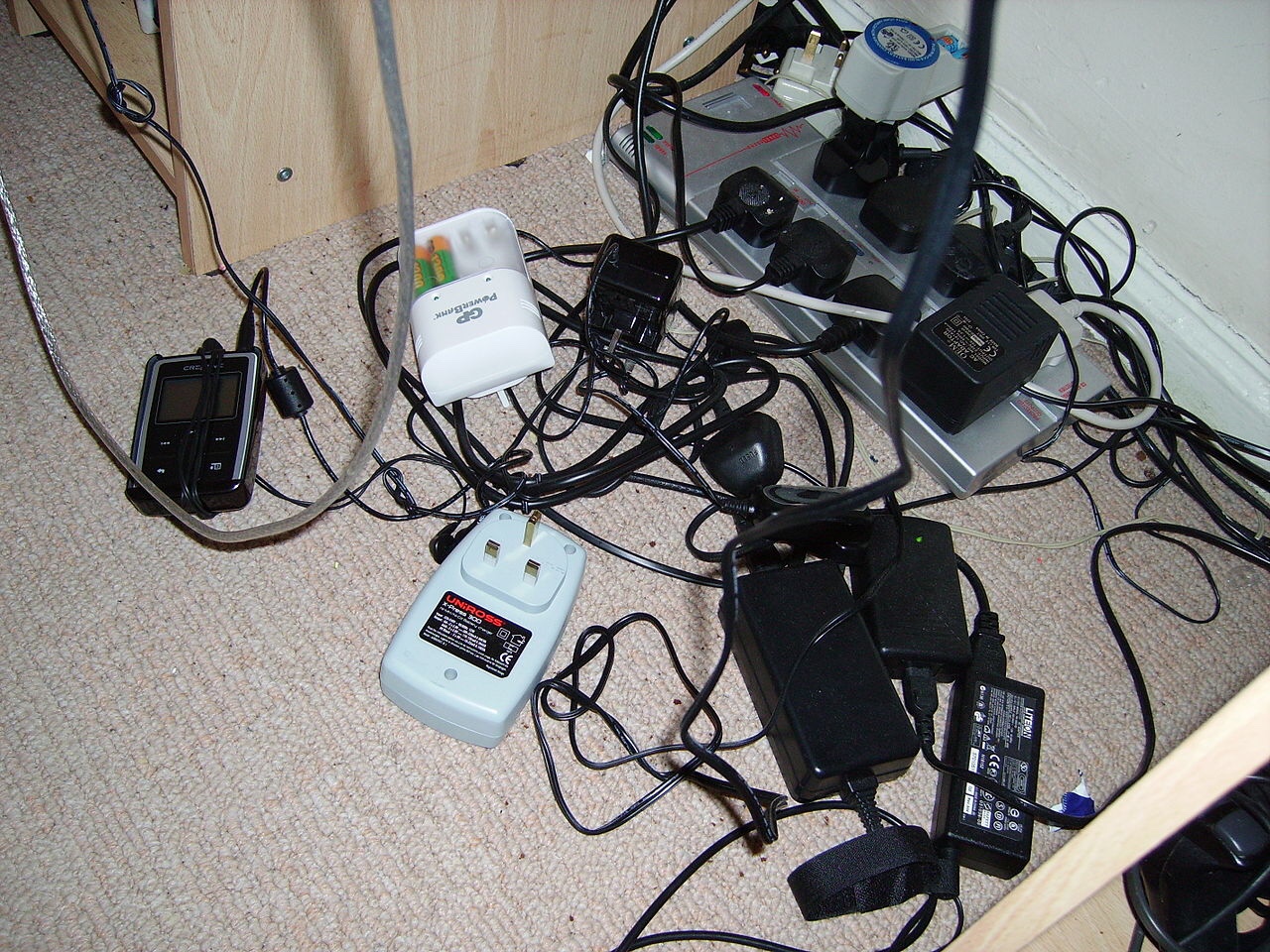 I was thinking today about where personal digital technology would go in 2016. For the last few years I've done a presentation called "10 Trends That Will Change Education and the World," and I'm preparing to do a version of this on an education talk show next month. While reviewing my original trends, I started to wonder if any new trends were emerging. While I see progress and room for growth in many areas, one area I find interesting is the development of technology to cut the number of cables in our life.
In the past to play music I needed to plug my phone into my car, my stereo system, or my headphones. Now Bluetooth applications are removing the need for these wires. My car automatically pairs and plays the music from my phone. Wireless Bluetooth speakers (both with wired and battery power) are becoming more and more availability for lower prices. In order to have speakers in my living room and family room, I ran speaker wire across the house which was always pulling free of the staples and getting in the way. Now multi-room wireless speakers will provide the same effect without the messy wires. I enjoy my wireless headphones, particularly when I'm riding or working, as I don't get tangled in a headphone cable. Bluetooth headphones have existed for some time, but stereo sets are now available for less than most wired headphones. My phone doesn't have to attach to anything for me to enjoy its resources.
When I present, I usually have to connect my iPad to the projector through an adaptor. However, Apple TV and other wireless projectors are freeing me from being tethered to the machine. Frankly, I still prefer a wireless connection as more dependable when I'm working in front of a large audience, but I'm certain this will improve to where I can cut this cord as well.
Which leads to power. Even though battery life continues to inch forward, all portable devices still need regular connection to power. However, as I discussed in a post earlier this year, I'm very intrigued by the new charging stations that are built into the table at Starbucks and other venues. With an adapter (and more and more phones don't even need this) one needs only to rest a phone on a charging plate, and charging begins. Though this is not truly wireless, as the furniture has to be wired, it once again breaks a cable restriction.
So, though I can't predict many of the changes coming our way, I am reasonably certain that they will come with fewer strings attached.
As always, I welcome your comments.
Image: https://commons.m.wikimedia.org/wiki/File:Tangled_leads.JPG
Category:Uncategorized | Comment (0)