Thursday, 15. December 2016 0:09 | Author:admin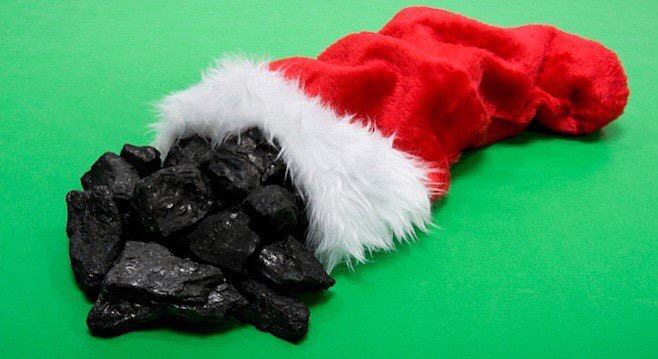 While I like a great deal of the classroom technological devices available to teachers today, and I particularly support initiatives that put technology directly in the hands of students, there are clearly bumps along the road. Some devices and programs have not shown the ability to further learning in any new way, and some just don't make sense. Ironically some of the most popular "must haves" in the world of education actually would be very far down on my list, if there at all. Today and tomorrow I want to talk about two devices, both of which I initially saw as transformational, that in practice seem to be not worth the investment.
The term SmartBoard, like Kleenix, has come to be used generically for any interactive display system. These whiteboards coordinated with motion tracing sensors and projectors, when attached to a computer can register and record keystrokes of special pens. This makes possible a number of interactive possibilities, as a user can simply touch the board like a mouse to interact with the computer software to select or make text or pictures. A number of educational software companies have created visual "edutainment" activities where students can select or input answers and see results. SmartBoards are seen as "must have" devices for a "21st Century Classroom" (sarcastic quotation marks intended).
Though there is nothing wrong with a SmartBoard, there is very little right about it, certainly not enough to justify the $2,000+ price tag. Since the device's only function is to act as as "live" computer screen, there are limited functions that cannot be replicated with computer and projector alone. While I suppose there is some value to having students work at a board while others watch, this is such a limited function, and the SmartBoard is a poor tool for collaboration, as it reads only one input at a time. I would trade a SmartBoard for a tablet device hooked to a projector any day.
Most problematical to me is the reality test. I have watched lessons in dozens of classrooms with SmartBoards, and I can count on one hand (or maybe two) the times that the device has been used as a SmartBoard. More often I have seen these boards used as (dumb) whiteboards with a projector. While this may be a training and motivational issue on a teacher's part, I am more inclined to see this a function issue. There isn't enough magic (or effectiveness) to justify the effort of lesson creation, and while one can find amazing and creative lessons using this tool on YouTube, these are the exception (probably even for these teachers). Despite the sales pitch, this is not what is going on in classrooms.
When the history of educational technology is written, the SmartBoard will go down as one of the most expensive initiatives providing the least real learning. The sad thing is that people are still installing these. I toured a school last year that proudly showed off its new SmartBoards in every classroom. I worked hard to nod appreciatively, but inside I was screaming NOOOOOOOOOOOOOOO!
As always, I welcome your comments.
Image: http://media.sdreader.com/img/photos/2014/12/23/coal_t658.jpg?ff95ca2b4c25d2d6ff3bfb257febf11d604414e5
Category:Uncategorized | Comments (1)