Tuesday, 4. December 2012 20:11 | Author:admin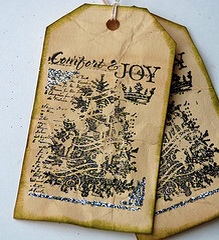 OK, took a week off after the 30 Blogposts of Summer slogfest, but I'm ready now to push on to the end of the year. Since I enjoy having an overarching theme, I'll call these December posts my Christmas list. The (as of yet indeterminate number) posts will talk about something I would like to see in the year (or years) ahead.
I've said it before here, but I love The Innovative Educator blog. Lisa Nielsen, who writes the blog is one of the most revolutionary thinkers in the area of education, particularly at the nexus of education and technology. What I like most about her blog and related Twitter posts is her ability to shout out what others a afraid to say. Her scalding criticism of the intransigence of the education establishment at the cost of authentic learning often shakes me (as deep within the belly of the beast of an education establishment) to the core. I often don't agree with her, and we have had more than one Twitterspat about an issue, but I am always better for having read her articles.
However, it is not her, but another story related in her blog last week. Under the title, "Microsoft big says stop doing 1:1 technology programs." I encourage you to read the entire article here, but the opening paragraph is as follows:
Category:Articles | Comments (4)